I have been a fan of fighting games for many many years. I am also a big fan of mugen and most recently Saltybet. There are thousands of characters for it and I wanted to make a few of my own to fight them.
Here, I will place the characters I make for mugen and their development. You can download them and put them into your own build of mugen or even edit them yourself!
Fifi La Fume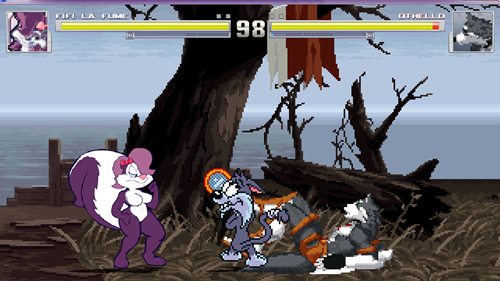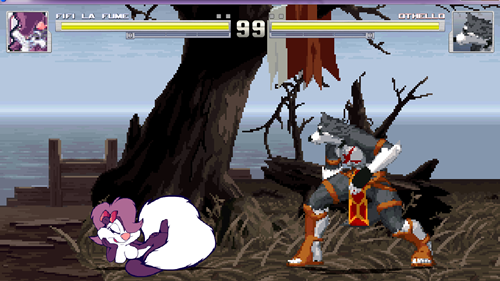 From: Tiny Toon Adventures, Fifi's Fury
ver.0.1
Purple toon skunk girl who's sexiness is overshadowed by her overwhelming skunk funk. Accompanied by Furball and friends.
Download:
http://toonchamp.com/mugen/fifi.rar
Aries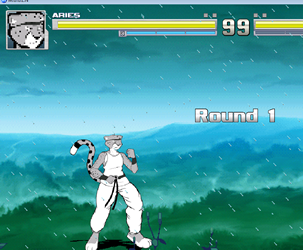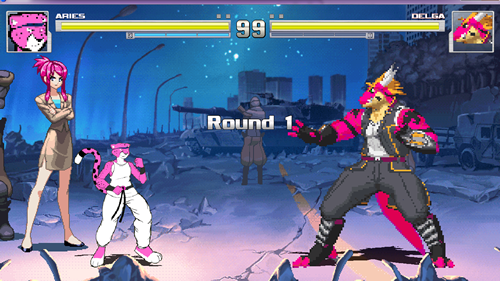 ver.0.1
From: Cheetahmen in Action 69 or 52
A 90's Karate movie in Cheetahman form.
Download:
http://toonchamp.com/mugen/aries.rar
Minju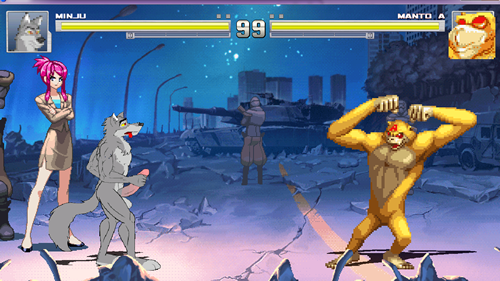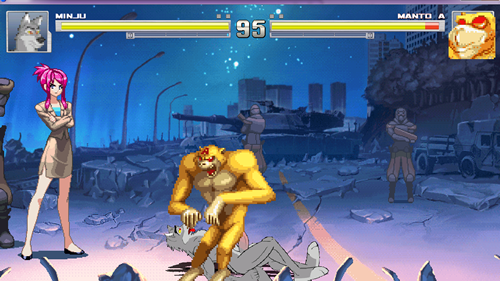 ver.0.1
A very horny wolf man out to rape all of mugen.HE'S NOT BALTO, DAMMIT!
Download:
http://toonchamp.com/mugen/minju.rar
Nude Foxy Roxy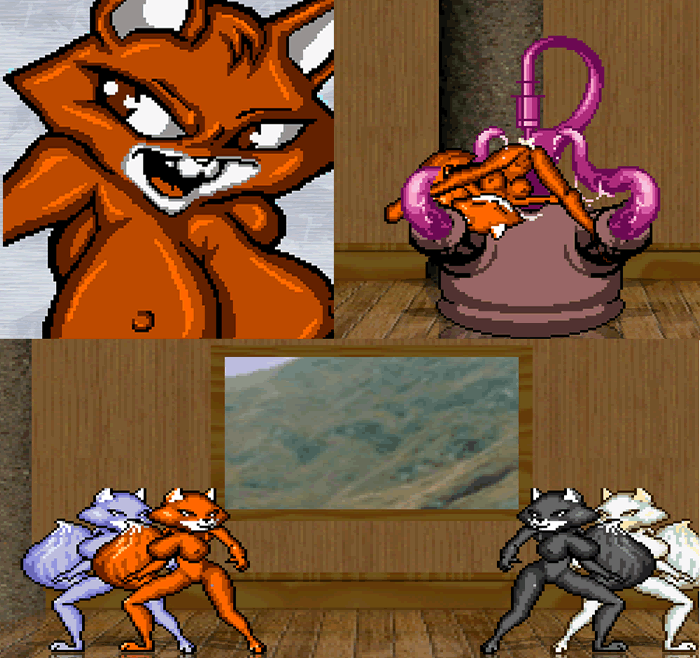 From Brutal: Paws of Fury
Foxy Roxy was the highlight of Brutal: Paws of fury. The game itself is absolute shit and I think Roxy deserves better. This version of her has tig ol' bitties. You can download her here:
http://toonchamp.com/mugen/nude_foxy_roxy.zip
Upcoming planned characters:
Toothy
Minerva Mink
Pinky and the Brain
Frizz the Cannibal Lizard
Honest John and Gideon
Montana Max
Toon Pimp
If you like what you see here and want to see more characters made, why don't you give us a hand?
https://patreon.com/ultimateror
https://www.donationto.com/C.O.StarrGames
You even get Cracklevania 2!
Thank you so much for your support!