Warrior Bugs
The over all worker and warrior bugs mindless and yet because of there multirole there are tons of them they fight in horde like tactics witch involve entrapping and overwhelming there enemies
Hunter Bugs:
These guys are the ones lurking inside the tower. They work kinda like wolf's they hunt in small packs and because there not at large as the Warriors make great scouts and in some places sentry's, because they have paws they can actually chase a victim as great speed unlike the warrior bugs that seem to uniformly walk or run at the same pace.
The Bugs Guarding the tower along with the Warriors.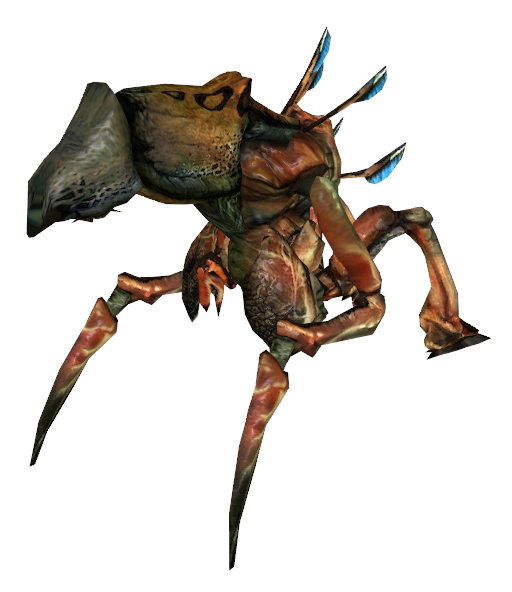 These big bad boys have heads that are indestructible and its like hitting 18" of reinforced steel, because of this defense and offensive trait chopping there heads off is imposable, however this breed has back legs of hoofs for kicking anything behind it as well as used as boosts for whenever it rams into its opponent
The Misstress of the Tower
The one Responsible for the acts that stated this RP! When ever you see or hear about the "Misstress" this is who they refer to.
Sloth
The Big hulking behemoth in his entity